Welcome to Newbridge Tar Paving. We provide a comprehensive range of Tarmacadam and Asphalt laying services in Devon. We are Family run business Established since the early 1980's and have generations of experience in constructing high-quality surfaces for roads, car parks, drives and farm lanes, car parks and playgrounds.
Newbridge Tar Paving provide a rang of laying surfaces from the simple garden paths to roads, our team are skilled in machine-lay and hand-lay techniques and can handle any job.
We provide tarmac services for the construction of:-
Car parks
Roads and farm lanes
Forecourts
Driveways
Garden Paths
Hot tar and chipping road dressings
Tarmacadam hand or machine-laid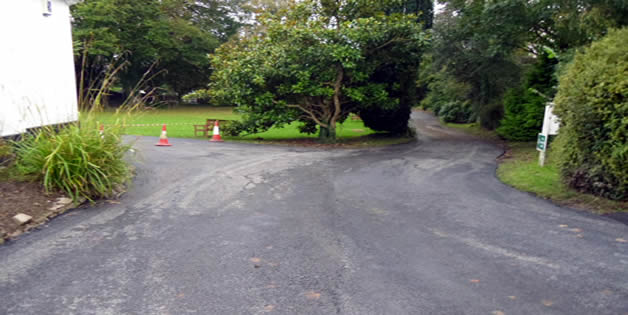 Newbridge Tar Paving and road surfacing contracting provide the following services:
Surfacing & resurfacing asphalt
Porous asphalt
Coloured tarmacadam/asphalt
Asphalt for roads, driveways and parking areas
Garden Paving and Driveways
Fuel-resistant asphalt / fuel resistant tarmac.
Cold-lay asphalt for pathways and roads.
Tarmacadam/Asphalt surfacing specifically designed for sports, high performance and multi-purpose surfaces.
Pre-packed cold asphalt repair service.
Call us now for a free no obligation quotation on 01805 804 567 or email us at info@newbridgetarpaving.co.uk or click here to use our contact form